Abstract submission deadline
(Extended)

11 September, 2022


31 August, 2022
Notification abstracts acceptance
30 September, 2022
Early registration deadline
15 November, 2022

Submission of full papers deadline
(Extended) <with some notes>

31 January, 2023


15 January, 2023
31 December, 2022
Poster presentation talk file submission deadline

6 January, 2023

Symposium
10-12 January, 2023
Venue
Tokyo Institute of Technology, Ookayama Campus,
2-12-1, Ookayama, Meguro-ku,
Tokyo 152-8550, Japan,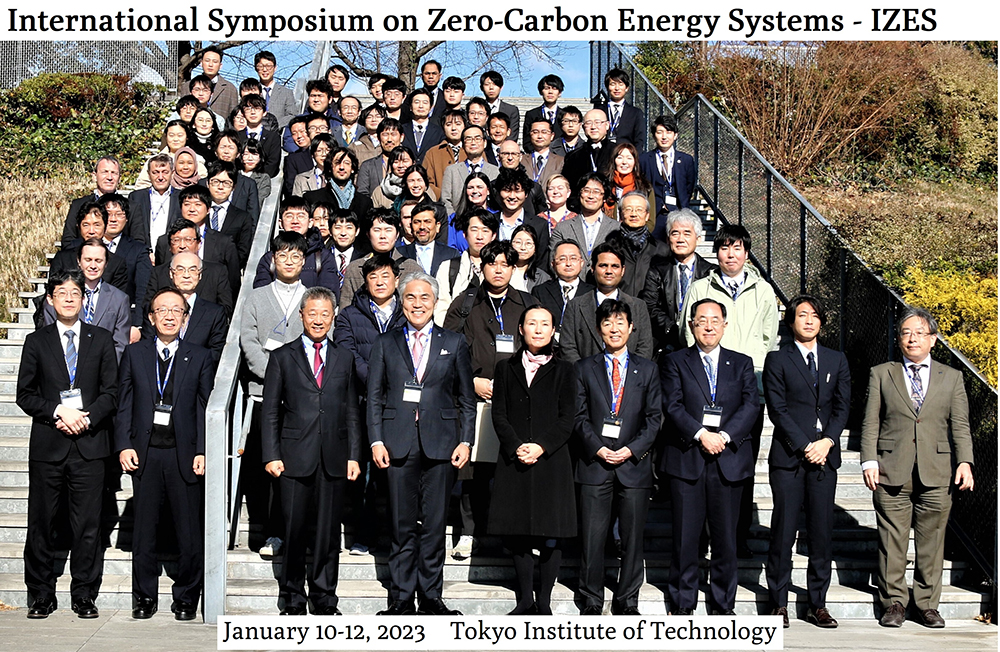 What's new
Organizers
Organizing Committee of IZES
Laboratory for Zero-Carbon Energy (ZC), Institute of Innovative Research (IIR), Tokyo Tech
Green Transformation Initiative at Tokyo Tech (Tokyo Tech GXI)
Scope
International Symposium on Zero-Carbon Energy Systems, IZES, aims at discussing the latest research activities relevant to the development of innovative Zero-Carbon energy systems, which shall be the technologies to supply energy for carbon neutral society, including renewable energy technologies and innovative nuclear energy technologies within a broad perspective. The goal is to visualize and share together new stage of the Zero-Carbon energy system technologies for carbon neutral society.
Topics
Renewable energy technologies
Innovative nuclear energy technologies
Carbon neutral technologies
Energy storage and transformation technologies
Material recycling technologies for energy systems
Innovative nuclear applications
Call for Paper
Participants who wish to present in the conference are invited to submit a one page abstract in English. At least one author is required to register for the symposium and present his or her paper. Please refer the symposium web-page, https://www.izes1.org/ for the submission of it. Abstract should be submitted by 31 August, 2022 via the web-page. The oral presenters will be selected from the abstracts. Poster presentation will be offered to other abstract submitters. All abstracts of oral and poster presentations will be published in a media. One of the authors of each presentation is required the registration of the symposium. Strict peer review of submitted papers will be carried out, and selected high-quality papers will be published in a special issue of Energy Reports, Elsevier.
Supporters